Tebassa Trail – Northborough MA
Tebassa trail is located near Mt. Pisgah, and is a very pleasant hike through meadows and woods.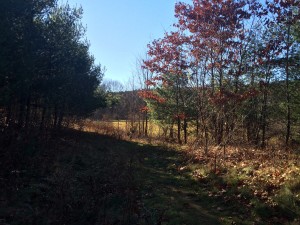 There is a small parking lot with single trail entrance. The trail meanders through a meadow, with a few small foot bridges. The meadow is surrounded by beautiful deciduous trees, making it a perfect hike in fall.

After crossing the meadow, the trail turns to the woods, with some rocky and uphill parts. Follow the orange blazes and you'll explore deeper into the woods, making a large loop back down to the meadow. From there you will retrace your steps back through the meadow and over the foot bridges.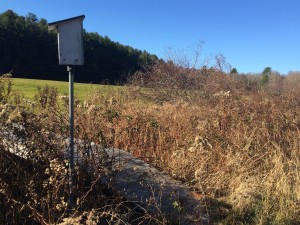 In the late fall you'll see beautiful red berries that contrast nicely with the gray boulder backdrops.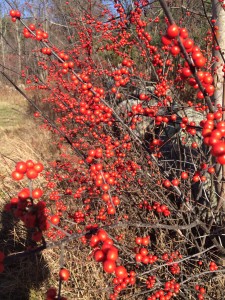 The trail is about a mile and a quarter, and is perfect for a families with smaller children.