Goose Pond Loop Trail – Keene NH
Length: 2 miles
Type of Trail: Dirt
Difficulty: Moderate beginning, easy loop trail around the pond
Stroller Friendly: No
Dog Friendly: Yes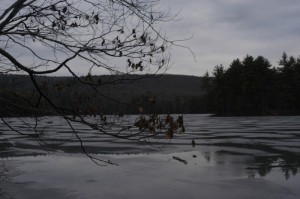 Goose Pond Loop Trail is located in the scenic town of Keene, New Hampshire.  Keene is a small college town tucked away in southern New Hampshire. Known for great restaurants, organic food markets and outdoor activities, Keene is a perfect outing for an afternoon hike and bite to eat.
The first half mile of the trail is moderate, climbing up to the pond. Not too strenuous however, if you take it slow or are used to moderate hiking. This part of the trail can get muddy in parts, but overall has good footing.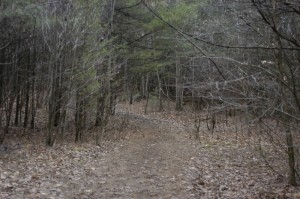 At the end of this incline you will come to the pond and can choose to go left or right around the pond. Every few steps you get a new view of the pond and the views are spectacular. Striking evergreens line the shores of the pond, making a beautiful backdrop during the winter months.
The entire trail is about 2 miles and except for the first climb up to the pond, the rest of the hike is completely flat. The trail is a bit rocky and has a lot of roots, but otherwise is very easy.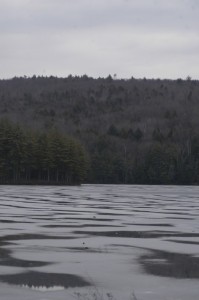 Definitely worth several more visits during the other seasons. A true gem.
Getting There:
Address: East Surry Road Keene, NH
Coordinates: 42.967854, -72.297935 (Directions)