Hockanum Hill Overlook Trail – Warwick, MA
Warwick, MA is located north of Orange, MA near the NH border. The surrounding area is rich with protected lands and trails. Some of these include Erving State Forest, Northfield State Forest, Warwick State Forest, and Mt. Grace State Forest. They are all basically right next to each other. Hockanum Hill is just one spot in the area, and it is part of the Hockanum Hill Conservation Area. All of these areas so close to one another can make it difficult to find some specific spots, so be sure to use the coordinates at the bottom of this entry if you do decide to venture out there.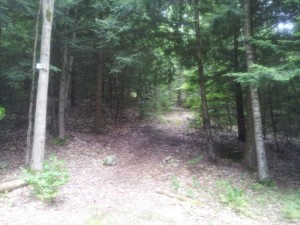 The overlook trail on Hockanum Hill is mostly all uphill but pretty short (maybe about 1/3 mile each way) and not very strenuous. This trail is noted to have some nice views at its peak, but all views were mostly obstructed at the time of this article (summer 2012). Admittedly, it was a bit disappointing of a trail. If you do want to give this one a chance, aim to go sometime between late fall and very early spring when you will have the best chance for good views due to less foliage.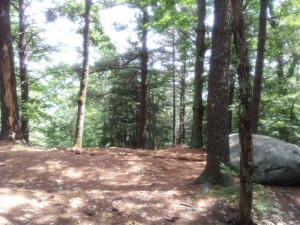 Getting there: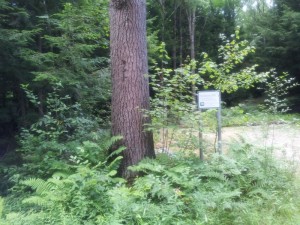 Address: Hockanum Road, Warwick MA. If using a map, take Route 2A to where it meets Route 78 right near the Orange/Warwick town line. Then take Route 78 north to Hockanum Road and turn left onto it. Shortly down the road you will find a small parking area for Hockanum Hill Overlook Trail on your left (there is also a small, somewhat hidden sign).
Coordinates: 42.630564, -72.332952 (Directions)