Mass Audubon Wachusett Meadow Wildlife Sanctuary Trails – Princeton MA
Length: Varied
Type of Trail: Dirt
Difficulty: Varied
Stroller Friendly: No
Dog Friendly: No
The Wachusett Meadow Wildlife Sanctuary offers 11 miles of hiking near the base of Mt. Wachusett. Many trails intersect each other, allowing you to hike as little or as much as you like.
We hiked the Beaver Bend Loop Trail, which is about a mile and a half long. It's an easy hike that passes through wetlands, woods and meadows. The first 3/4 of the trail is through thick woods, with gentle slopes up and down. You'll pass by a vast wetland with a wooden boardwalk with benches that stretches about 10 feet into the wetland.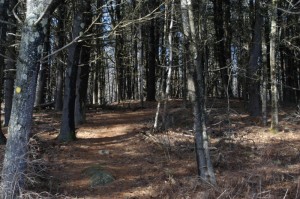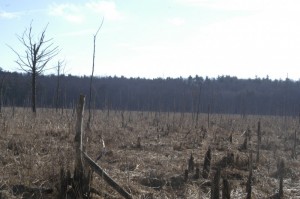 The last part of the trail begins with a large meadow, known as 2nd pasture on the trail map. There is a clear path cut through the middle of the pasture. The very last 1/8 of a mile is a wide trail which extends towards the parking lot (to complete the loop), and also the opposite direction, offering more hiking.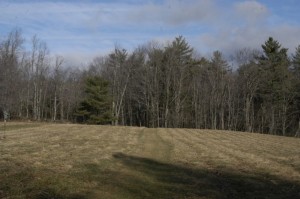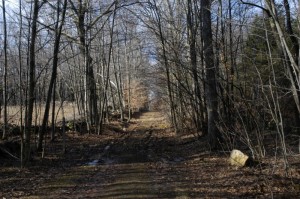 General Sanctuary Information
There is a suggested donation of $4 per adult and $3 per child, which can be paid in the Nature Center. There are many programs for kids offered at the nature center.
Dogs are strictly prohibited from the sanctuary.
Trail maps don't seem to be widely available online, so here's a picture of the trail map. The Beaver Bend Trail is highlighted in red.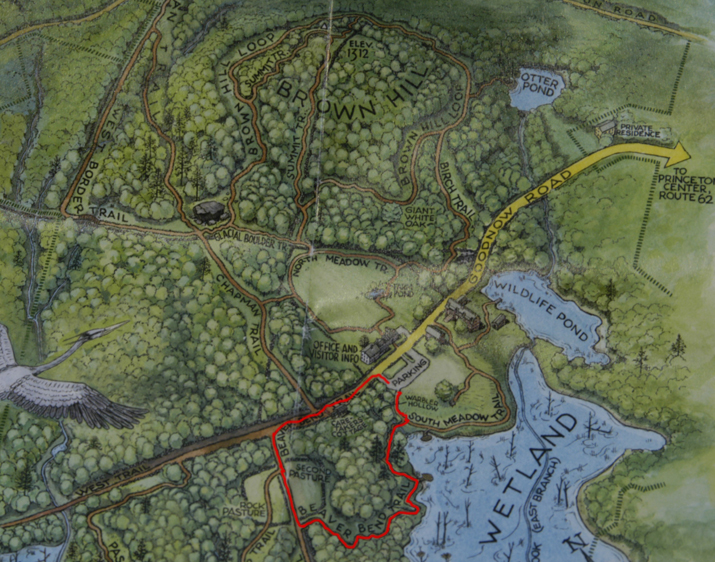 Getting There:
Address: 113 Goodnow Road Princeton, MA
Coordinates: 42.455666, -71.905217 (Directions)