North Central Mass Old Railroad Trail – Gardner MA
Length: About 3 Miles
Type of Trail: Pavement
Difficulty: Easy
Stroller Friendly: Yes
Dog Friendly: Yes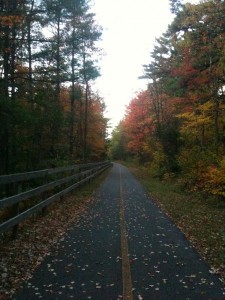 This paved path is another find in the Gardner, MA area. There isn't a lot of information available out on the web about this trail, but we've been to it many times. It runs parellel to Route 140, but once you start getting further on the trail the sounds of the road begin to fade.
The trail tends to be a fairly straight shot between the two starting/ending points. There isn't a lot of full grown tree cover in parts, so it's very nice on cooler days when the sun is high in the sky. Alternatively in the summer try to avoid the heat of the day if walking as those periods of direct sunlight will make it slightly less enjoyable.
Overall a great paved trail and not too busy.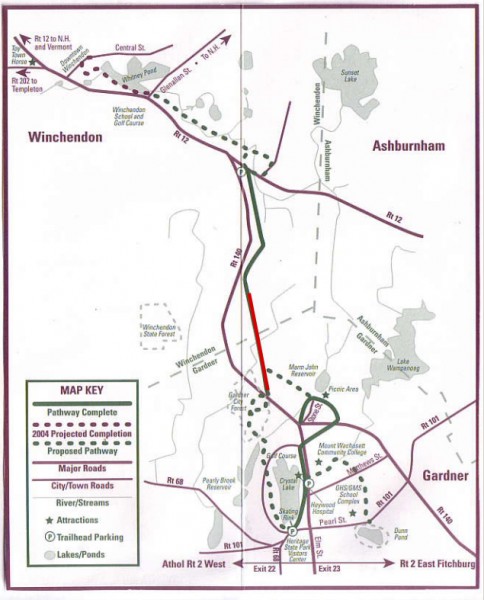 Getting There:
Address: 1259 Green Street Gardner, MA
Coordinates: 42.608528, -71.995546 (Directions)