Amethyst Brook Conservation Area – Amherst, MA
Length: About 1 Mile
Trail Type: Flat, wooded
Difficulty: Easy
Stroller Friendly: No
Dog Friendly: Yes
Just a few minutes outside of Amherst's town center are a few great places to hike, including the Amethyst Brook Conversvation area, which allows access to the Robert Frost Trail. This is a flat and very easy loop trail, and it is one of the few places in the area that allow dogs off-leash.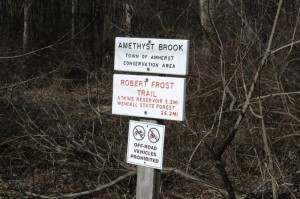 The trail begins passing next to an open meadow, with a community vegetable garden. The trail then turns into the woods, crossing over a quiet brook several times.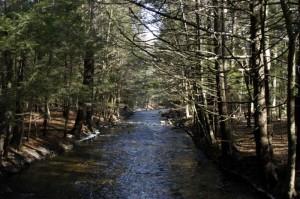 It's a great short hike, perfect for kids and for letting your dog off leash. After your jaunt, pick up lunch at one of the many nearby local eateries in Amherst or Northampton. There are many other trails in this area if you're up for another hike after lunch.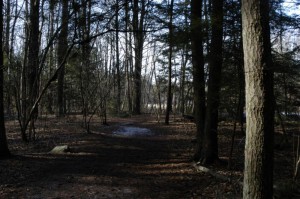 Getting There:
Address: Pelham Road, Amherst MA
Coordinates: 42.376538,-72.488759 (Directions)