Ruggles Pond Healthy Heart Loop Trail – Wendell, MA
Length: 2 Miles
Trail Type: Mostly flat
Difficulty: Easy
Dog Friendly: Yes
Stroller Friendly: No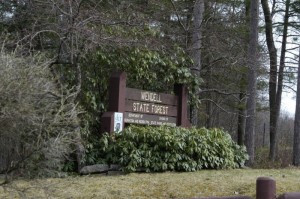 Wendell State Forest, located in northern central Massachusetts, offers a wide variety of hikes within the state forest, while also connecting to larger hikes, including the Metacomet-Monadnock Trail.
Ruggles Pond is the main day use area. There is a small beach, a beautiful flat meadow and a scenic trail that loops around the pond.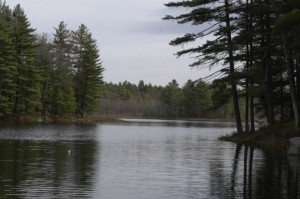 The Ruggles Pond Loop Trail is mostly flat, winding around the perimeter of the pond. At first the trail follows closely to the pond. Once you reach the furthest point of the pond and begin coming back, the trail drifts away from the pond, taking you through a nearby swamp. There are boardwalks through the wet areas.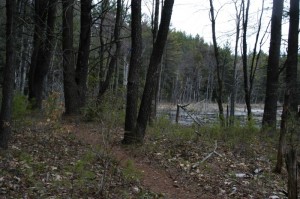 There are many trails at Wendell State Forest – the Ruggles Pond Loop Trail is just one of many. It's a great first hike though to get introduced to the surroundings. The beach area probably becomes somewhat busy in the summer, making the other trails more attractive to hikers looking for more solitude during the peak summer months.
Getting There:
Address:  392 Montague Rd. Wendell, MA
Coordinates: 42.549982, -72.453461‎ (Directions)