Cooks Canyon Loop Trail – Barre, MA
Length: About 1 mile
Trail Terrain: Wooded, mostly flat
Difficulty: Easy
Stroller Friendly: No
Dog Friendly: No
Cooks Canyon Loop Trail is part of the greater network of trails maintained by the Mass Audobon Society. It's located in northern central Massachusetts, and is one of many local areas to hike.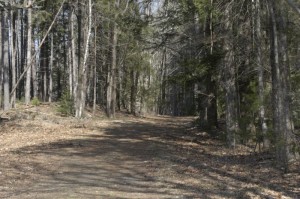 The first part of the hike follows a wide trail bed, hugging a small stream. Near the end of this wide path, the trail turns left, but before heading left make sure to peak at the overlook. It's quite a view for not having put in the work of ascending.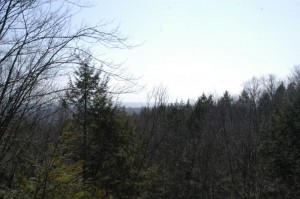 After the overlook, the trail turns left into thicker woods and becomes more narrow. As you make your way back to the start, rock walls line the trail. These rock walls are a reminder of an earlier time when the landscape was mostly farmland.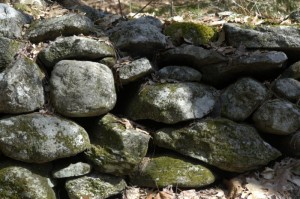 Cooks Canyon is a perfect outing for a leisurely afternoon hike. Its entrance is a bit understated, similar to other trails maintained by the Mass Audobon. You'll see a sign and a small entrance for the conservation land.
As with most Mass Audobon conservation areas, dogs are prohibited.
Getting There:
Address: 162 South Street (approx), Barre MA
Coordinates: 42.418451, -72.105825 (Directions)