Doyle Community Park – Leominster, MA
Doyle Community Park is maintained by the Trustees of Reservations who preserve various properties in Massachusetts for public use.  The park contains several trails, most of which are short but scenic. It is pretty centrally located in Leominster, so visiting here makes a great addition to any day that you are in the area.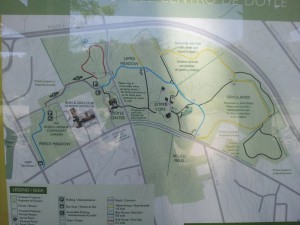 Part of the park is stroller friendly, but not all of it is. Trail surfaces range from crushed stone to dirt while the scenery ranges from woods to open meadows. All in all there are about 3.5 miles of them according to the Trustees.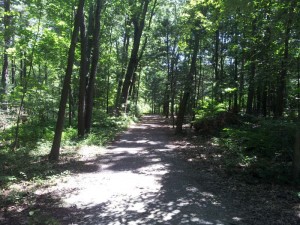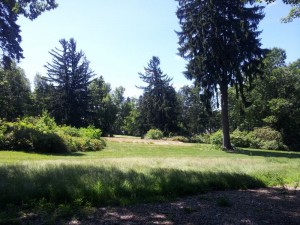 One important note is that some of the trails are on one side of Abbott Avenue while more are curiously located on the other side. Take a close look at the trail map before heading out so you can have an idea of what to expect.
Getting There:
Address: 464 Abbott Avenue — Leominster, MA 01453
Coordinates: 42.549223, -71.773918  (Directions)