Housatonic River Walk – Great Barrington, MA
This paved trail is along Housatonic River in the downtown center of Great Barrington, Massachusetts. The trail is tucked away behind the main street in Great Barrington; finding the trail heads can be a bit difficult, but it's well worth the effort.
There are two completed sections of the walk, both are paved and hug the river. On the southbound trail (as shown on the map below as the upper most trail), there is a very steep set of stairs that lead down to the walkway. This is unsuitable for strollers, and anyone who has difficulty with stairs. However, once you reach the walkway, it's a very peaceful and rewarding walk along the river.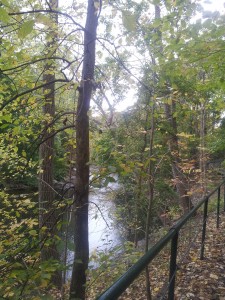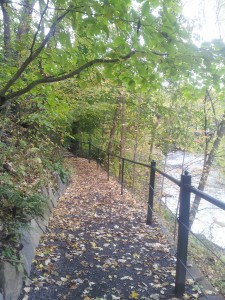 The walkway is not recommended for those with young children – the steep drop off to the river has a minimal guardrail. However, for adults or older children who can manage the staircases and are comfortable being within a few feet of the edge, this is truly a wonderful find.
A detailed map of the two sections of the River walk.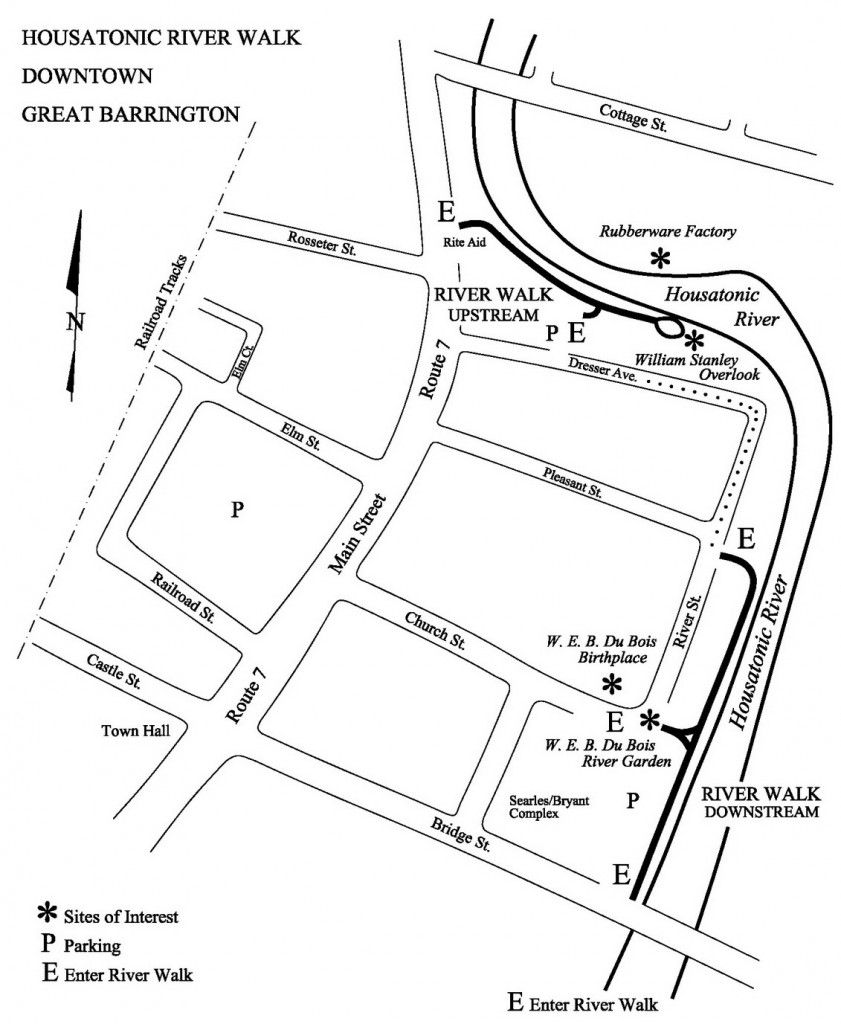 The trail is made possible by thousands of volunteers who help to build, rebuild, clean and maintain the river walk.
For detailed information about the River Walk, visit GBRiverWalk.org.