Lake Dennison Recreation Area – Winchendon MA
Length: About 1 mile
Type of Trail: Pavement
Difficulty: Easy
Stroller Friendly: Yes
Dog Friendly: Yes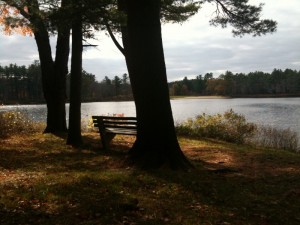 Though not technically a trail, the Lake Dennison camping area offers some excellent walking trails. The park is open year round and is often empty, making a peaceful outing.
The paved side roads weave around individual tent camp sites. There are many side 'roads' (the kind you only drive 5 MPH on), that offer a scenic tour around the park.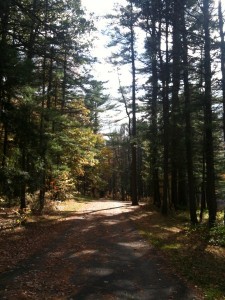 The highlight of the park is the lake offering swimming and fishing (to swim you need to go to the other entrance about a mile or so down south on the same road). There are benches scattered along the trail allowing you to take it all in.
If you are fond of camping, this is a great choice. Each tent site is set back from the side roads and offer a lot of privacy. However, there didn't seem to be any camping this past summer so best to check first before making plans. Each site has a grill and fire pit.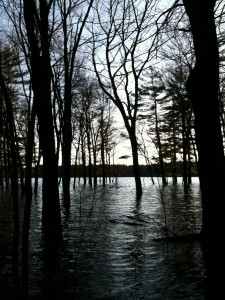 We visit Lake Dennison year round and love the peaceful setting. We usually have the park to ourselves during colder months.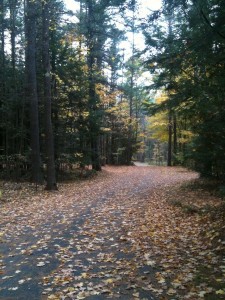 Getting There:
Address: 275 Baldwinville State Rd Winchendon, MA
Coordinates:  42.647723, -72.081106 (Directions)