Purgatory Chasm – Sutton, MA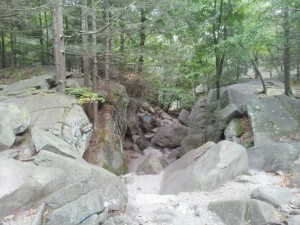 One of the more popular recreational spots in the area, Purgatory Chasm in Sutton, MA has something for everyone. The main attraction is the chasm itself which is accessible via a .5 mile rocky trail. It is an unusual but rewarding journey.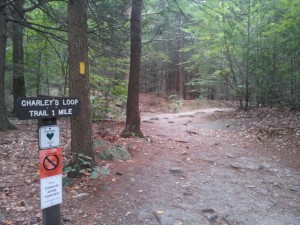 Other trails are offered as well, including Charley's Trail (the longest at 1 mile) and the Spring path which is easy,  accessible, and short. No matter which trail you choose, you will be greeted with pretty sights and probably several other visitors as thus is quite a popular destination.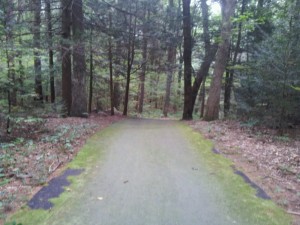 There is ample parking, no admission, port o potties, picnic benches, grills, and a great little playground.
Directions: exit 6 off Rte 146 in Sutton, MA.