Slocum's River Reserve – Dartmouth, MA
A beautiful trail on the coast of southern MA, offering splendid views of Buzzards Bay. Two miles of easy walking, offering wonderful water views makes this a great outing with small kids, or for those looking for a casual walk.  On a long road through century old farms, you'll see the entrance marked with a sign and a small lot for 6-8 cars.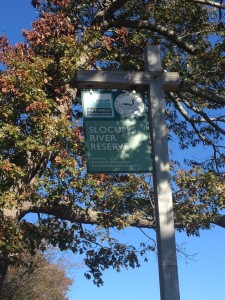 The trail will take you across private land and back again onto the reserve. You'll pass by orchards, fields until you come to the bay.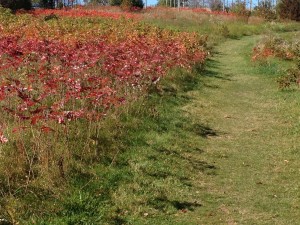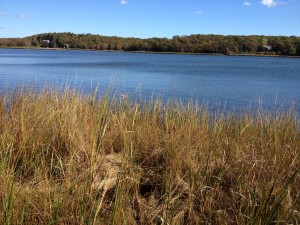 A huge boulder offers a great place to sit and look at at the bay, or you can travel further down towards the water.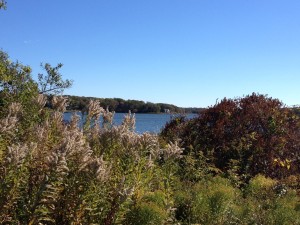 No fee for entrance or parking. Dogs are allowed at the reserve, but must be leashed.
The reserve is maintained by The Trustees, you can learn more about the trail here.